Great deal for families with children:
50% discount for all children aged 2 to 15 years!

Enjoy our hostel facilities for families:large garden
guest kitchen open 24 hours
play room for (small) children
board games and cards at reception
pool billiard and tennis outdoors
table tennis (in- and outdoor)
table football / kicker table
....plus endless options to discover the beautiful Jungfrau region.

Tick the 'family' button when booking.
You will receive the discounts when you pay on arrival.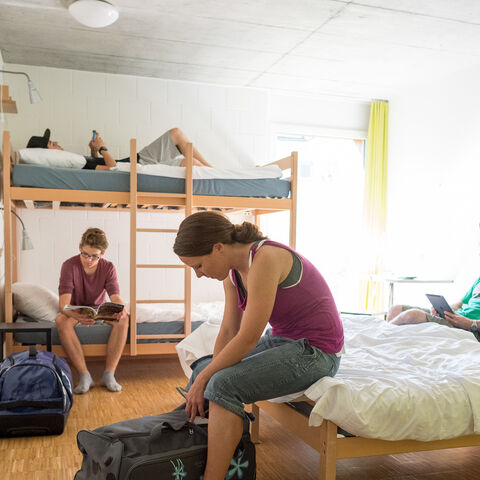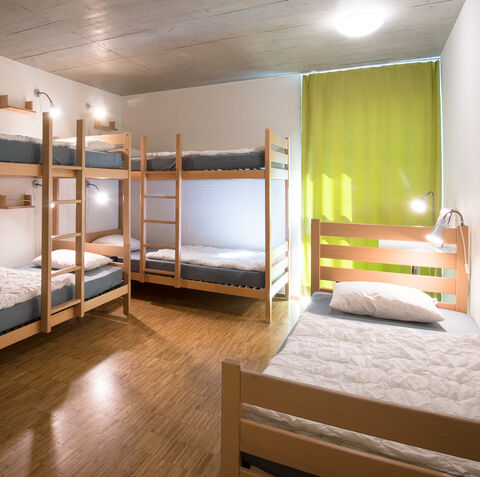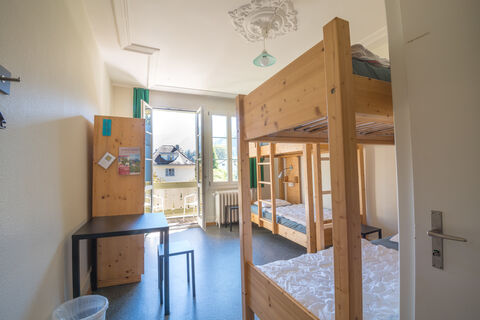 Sharing a room
It's fun for children and adults alike to share a room together as a family.
Choose from rooms with shared facilities in the traditional chalet and rooms with shower/toilet ensuite in the suncube building.

Please book a private room for your family and ensure to book a bed for every child, too.
This way every one has a bed and it's your family only in the room. (e.g.: for 2 adults and 4 children = book a 6-bed room)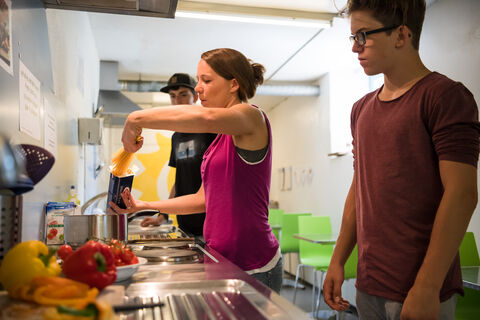 What we offer:
Backpackers Villa provides budget accommodation in 4 - 6 bed rooms.
You receive the sheets and linens at reception and put them on yourselves as well as take them off at the end of your stay and return them to reception.

There is a kitchen available to all guests with several cooking stoves and washing up basins. This is one kitchen for everyone and it's open 24 hours.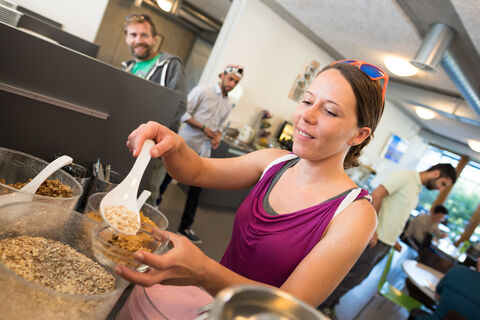 More information
Breakfast is included and served from 7am till 10.30am.

We do not serve any meals other than breakfast. One can use the kitchen to cook or go out. There are many good restaurants in easy walking distance.

The rooms at Backpackers Villa have 4 to 6 beds in one room. There is no TV, fridge or telephone in the rooms. But there is a TV room for everyone, several fridges in the guest kitchen and public phones on the floors.