Conquer the elements!


Paragliding Flight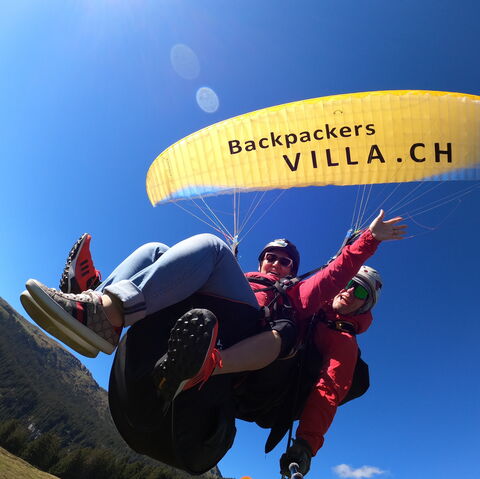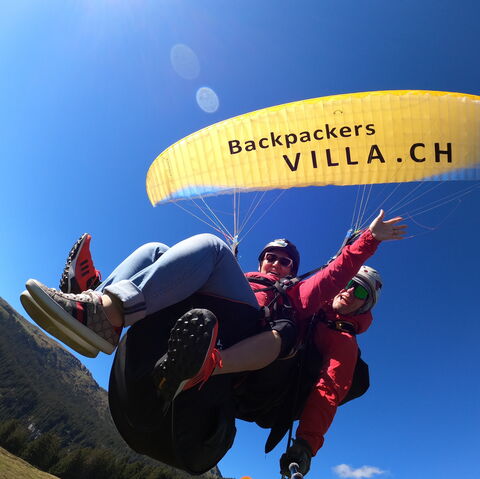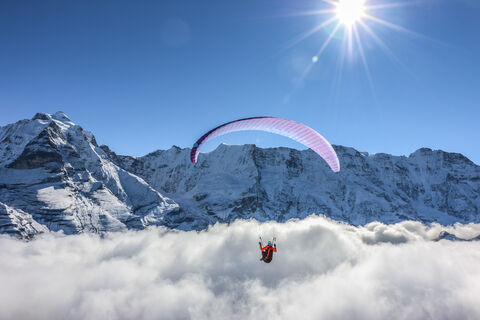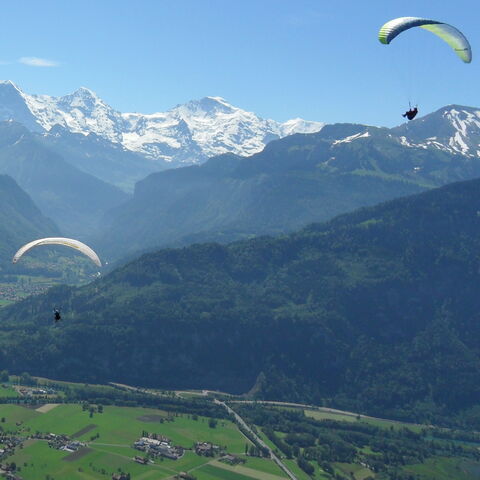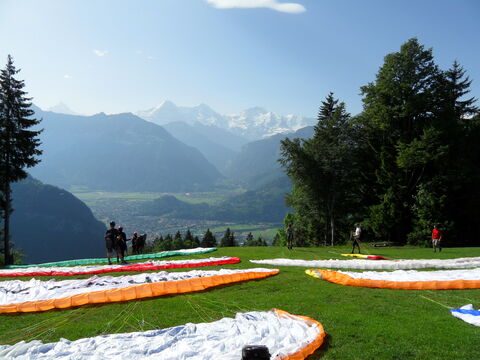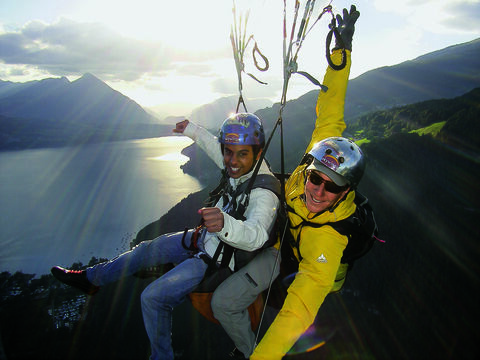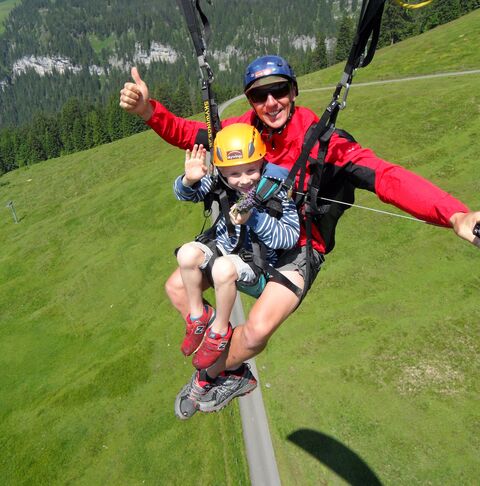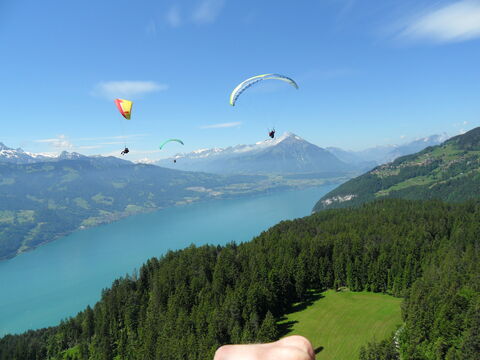 Paragliding Flight
The human desire to fly is a universal dream. Enjoy the feeling of floating free as a bird. Experience it here; taking in the most beautiful views of the area: two glittering blue-green lakes linked by the river Aare, surrounded by snow-capped mountain tops, and rolling green, wooded hills.

www.skywings.ch




Canyoning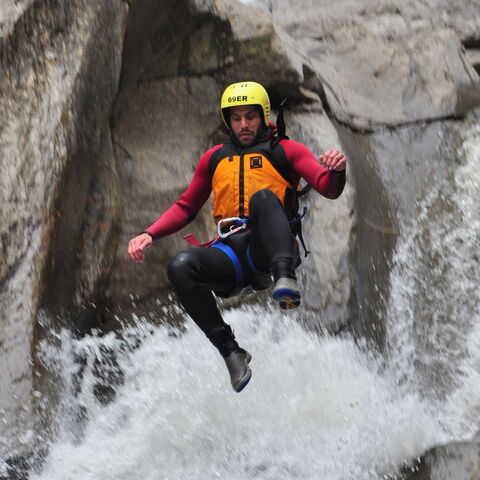 Canyoning
There are few places in the world where you can experience the delights of canyoning. It is so much fun you have to give it a go!

Rappel and slide down washed-out rocks, and jump into pools – all in a river canyon! Supervised by fun guides leading small groups, experience a canyon from a completely different and up-close perspective. This once-in-a-lifetime adventure will certainly leave you with great stories to tell! (available usually April till October, depending on weather conditions)

outdoor.ch

Hiking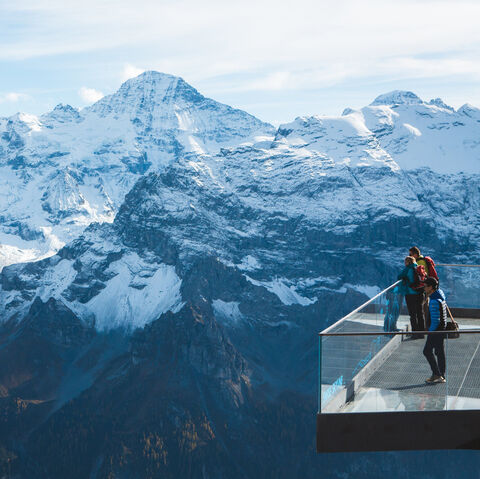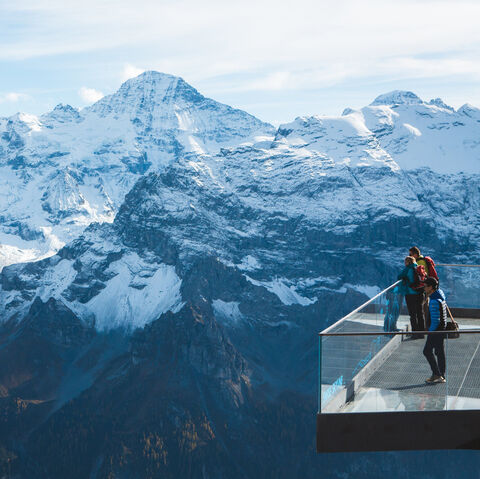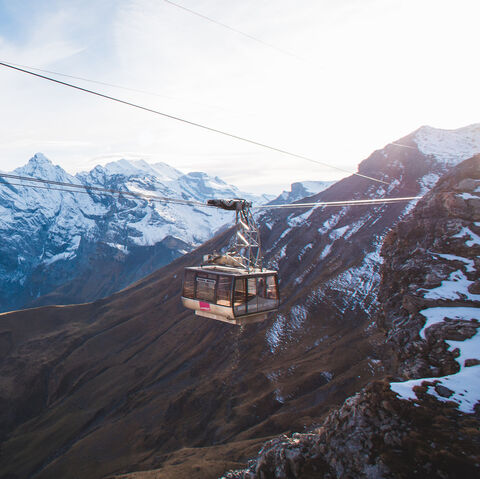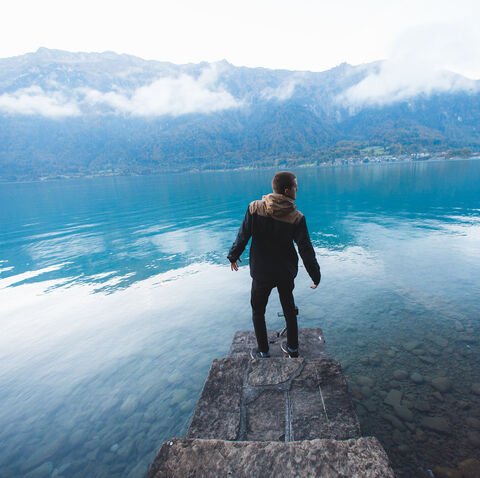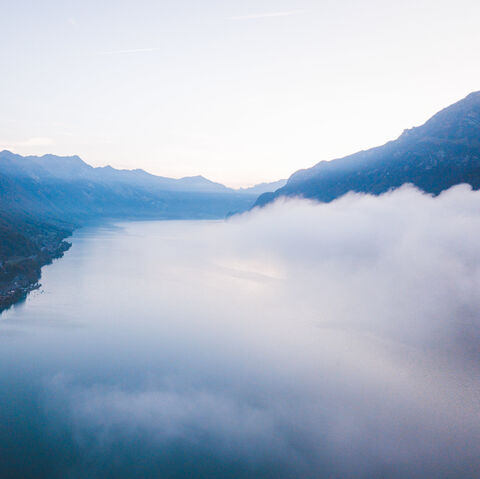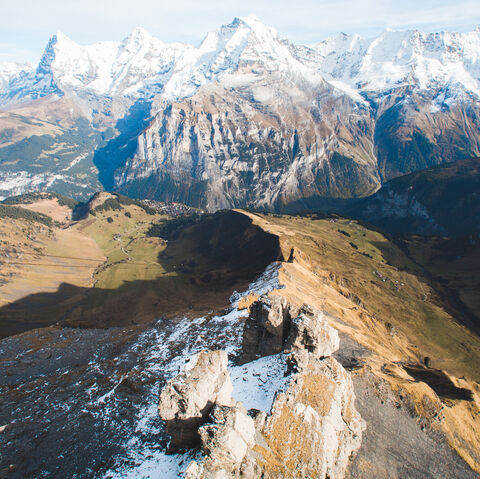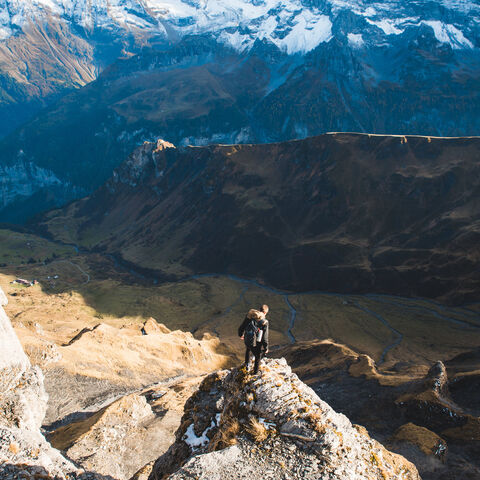 Hiking
Enjoy the Jungfrau region with its endless options of hikes ranging from easy, rather flat valley walks or panoramic trails, to challenging uphill hikes to reach peaks like First or Schilthorn on foot.

The Lauterbrunnen valley boasts up to 70 different waterfalls including the highest free-falling waterfall in Europe and the famous Trümmelbachfalls.
Combine the valley with a simple hike which takes you about 1.5 hours from Grütschalp to Mürren and you can take in the stunning views of Eiger, Mönch and Jungfrau and the great landscape of the Jungfrau region.

more suggestions for hikes

Jungfraujoch
Jungfraujoch
An impressive trip of a lifetime to the glacier on Jungfraujoch.

The train journey up the mountain deserves its own tick on your bucket list. Built over 100 years ago, three different trains take you up the mountain and through a tunnel below the snow-covered rocks to the highest train station in Europe 'top of Europe' at 3454m/11383ft. Take in the extraordinary mountain range, the majority of which is covered in snow all year round.
You can combine your trip to "top of Europe" with a nice hike down the mountain from Kleine Scheidegg to Wengen (where the sun shines in the afternoon) or to Alpiglen (where you will find some wished for shade). It all depends on the weather and your personal form on the day.


Schilthorn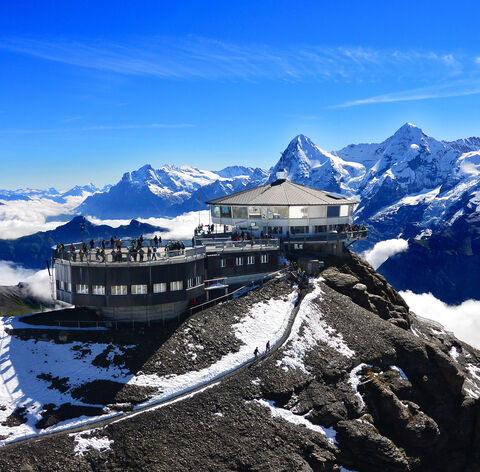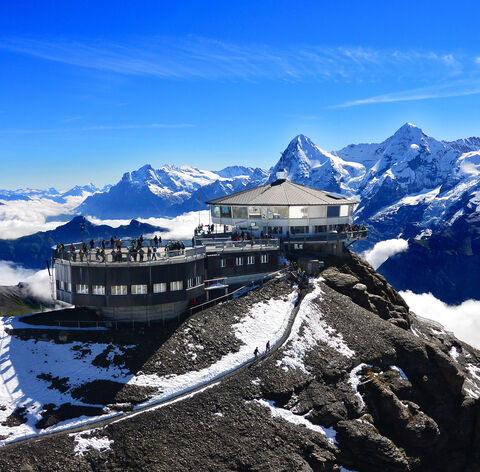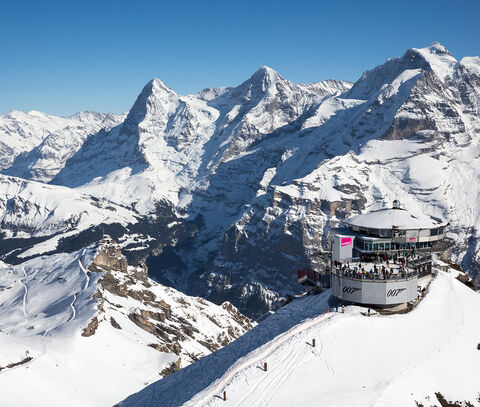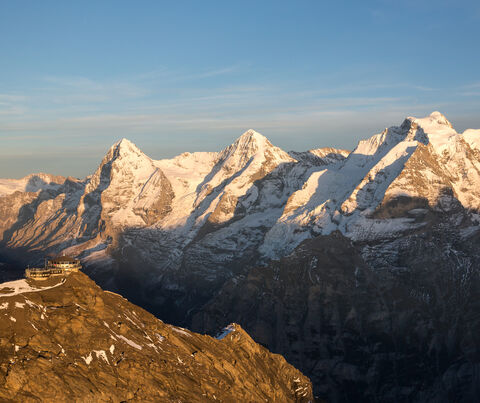 Schilthorn
See for yourself: This is the best view of "the Swiss Skyline": Eiger, Mönch and Jungfrau.

From here you see about 40 different mountain peaks, many of them covered in glacier snow. The cable car ride passes close by an impressive waterfall, rocky cliffs and above green Alpine meadows.

In winter you can take in this impressive view from above the clouds. While you might start in the morning fog, you will emerge from the clouds at the top into the most beautiful sunshine and blue sky. Just this experience is worth the visit!
(of course it's all depending on the weather)

Kayak Tours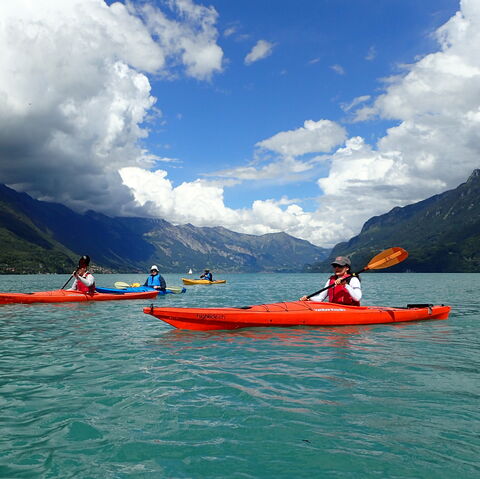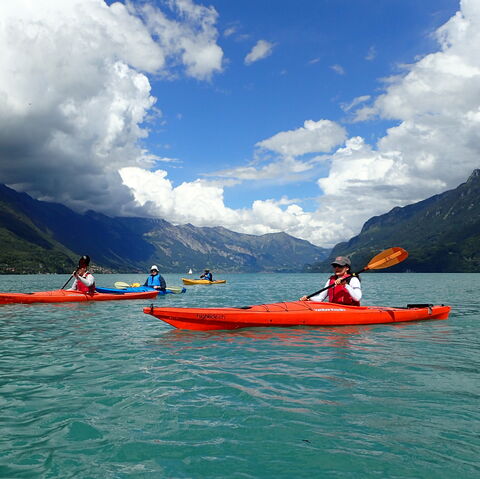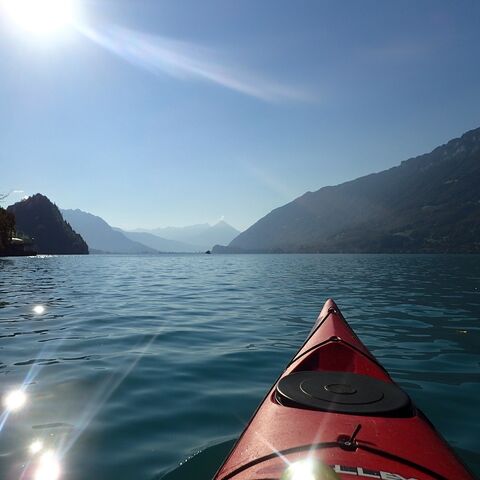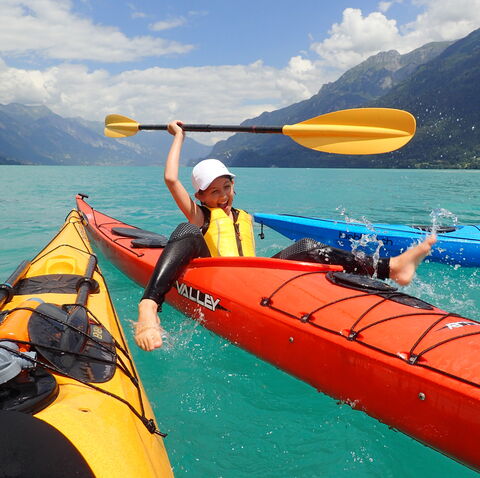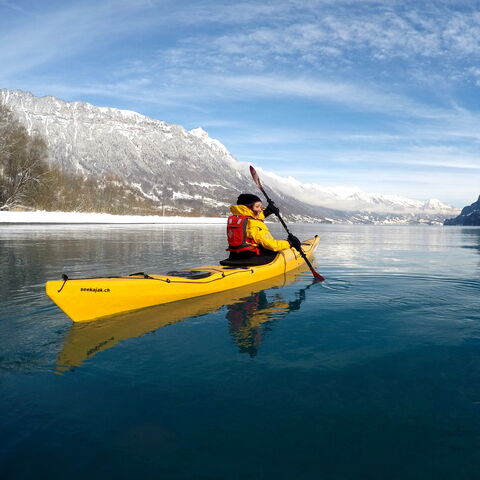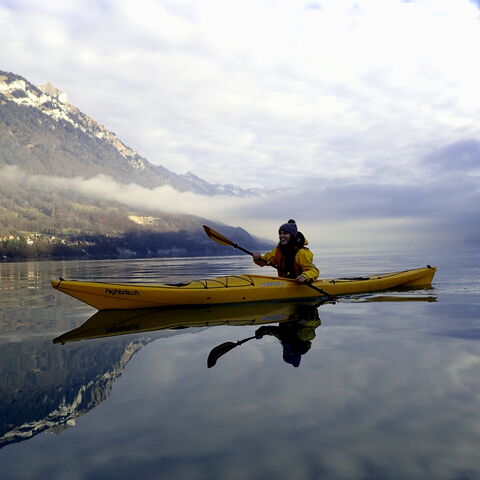 Kayak Tours
Taking in the beautiful nature all around you, while quietly floating on Lake Brienz or Lake Thun is an incredible experience.
Lake Brienz is especially breath-taking with its unusual turquoise colour surrounded by high mountains.
You can go on your own, or, if you prefer, Hightide offers great tours.
Why not paddle along cliffs, pass by the 12th century Ringgenberg Castle, and discover hidden beaches along the way?

www.hightide.ch


Stockhorn BUNGY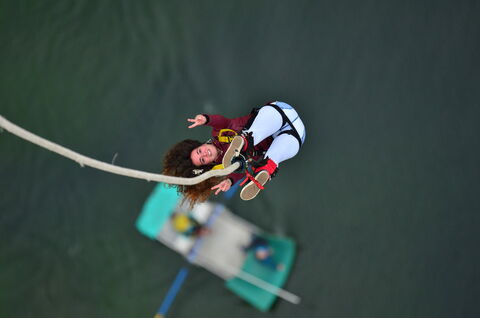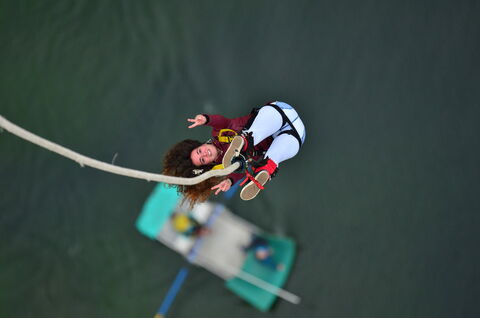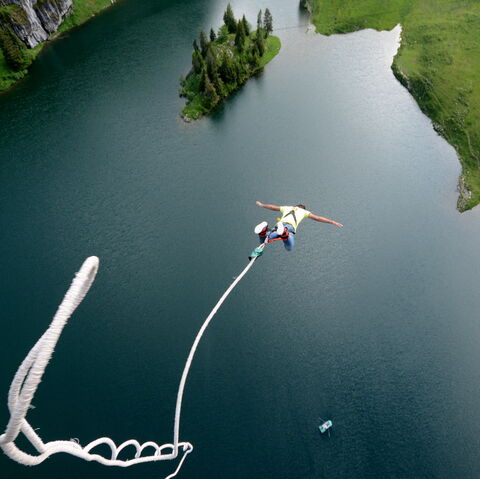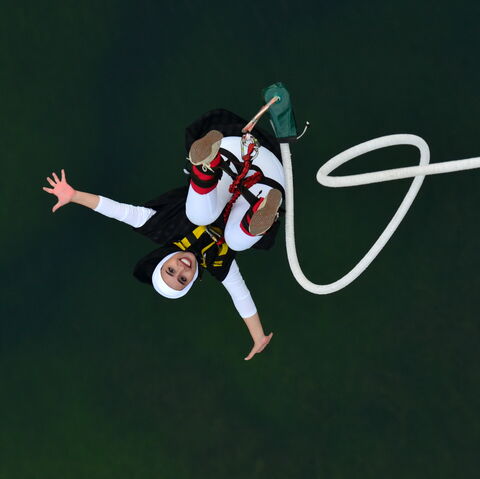 Stockhorn BUNGY
An amazing 134m bungy jump from a cable car high above a beautiful deep green mountain lake: one - two - three - jump!
....Enjoy the rush of the free fall and get picked up by the boat waiting for you down on the lake.
outdoor.ch

Jetboat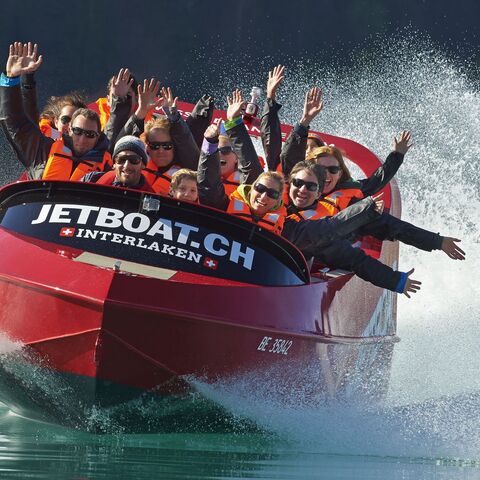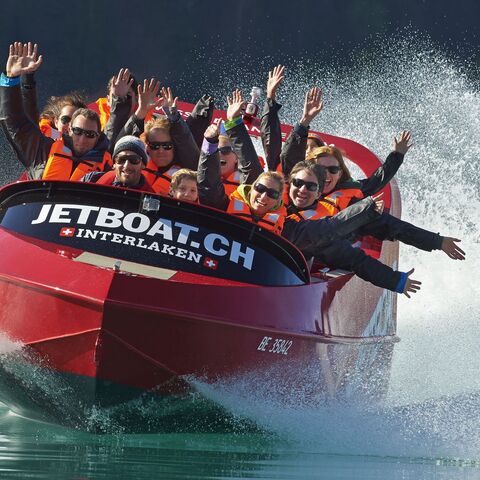 Jetboat
Take in the breath-taking beauty of Lake Brienz and the Jungfrau region from your jetboat. Whether you come by yourself, as a group or family, a jetboat trip will provide you with unforgettable memories and fabulous pictures! It's a great activity for all ages.

outdoor.ch

Sky Diving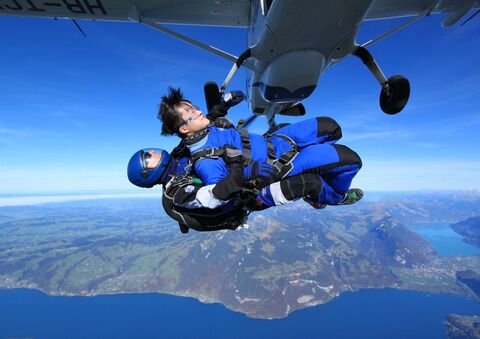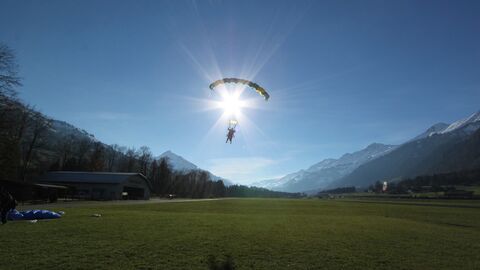 Sky Diving
Jump from 13'000 feet between the snowy Swiss Alps - an unforgettable feeling. Get the ultimate adrenaline rush while free falling from a plane or helicopter - whichever method you decide!

Your adventure starts with a scenic flight as you climb to altitude. With the helicopter, you pass by the famous Eiger, Mönch, and Jungfrau mountains followed by your jump with views of glaciers and then down towards the green valley.

River Rafting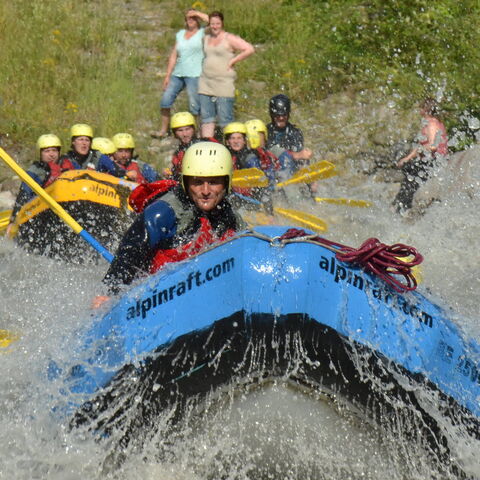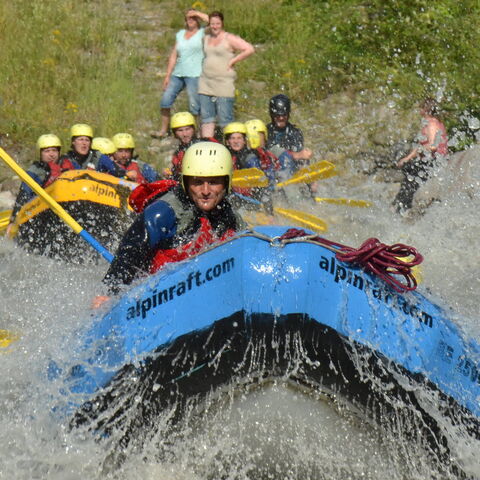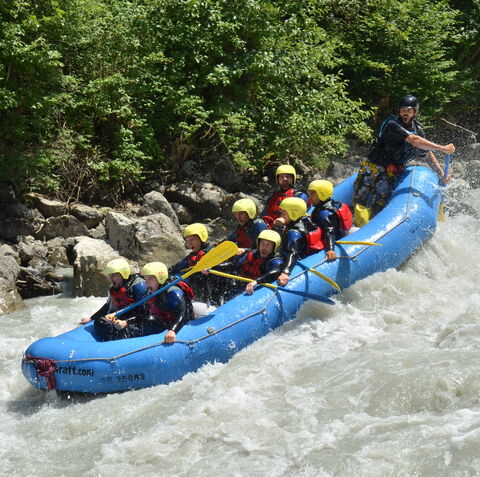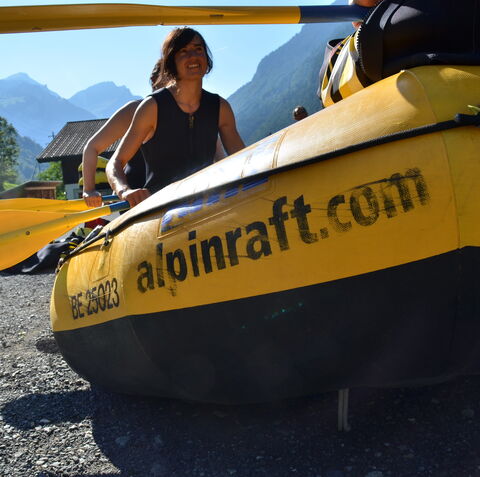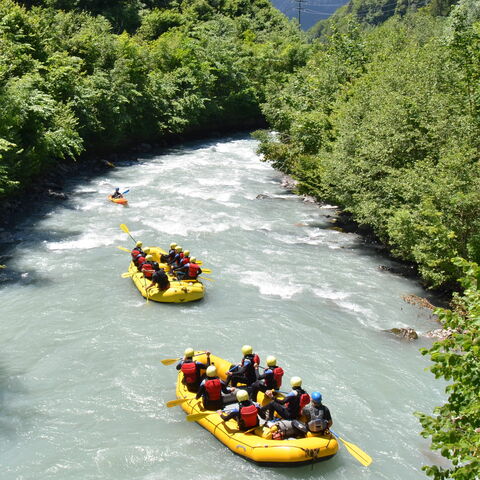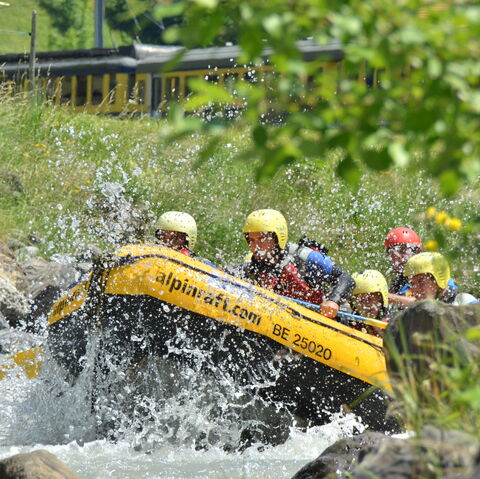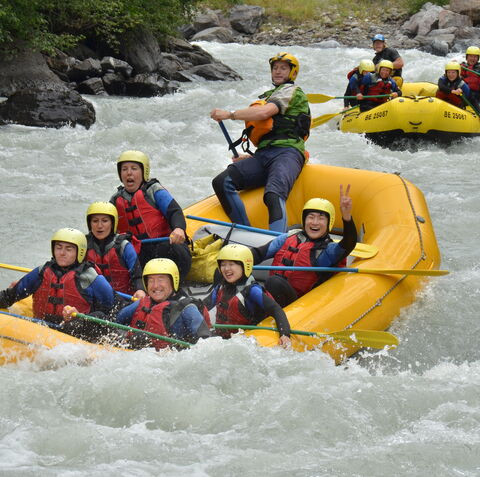 River Rafting
Rafting is the classic outdoor adventure!
We have so many different kinds of rivers: select from a wild white Lutschine just around the corner or a more relaxed river. Even a family adventure with children is possible. We are happy to make sure that you can do what is right for you.

Paddling down a river with the splash of cold water in your face, rafting is always a thrill.
outdoor.ch