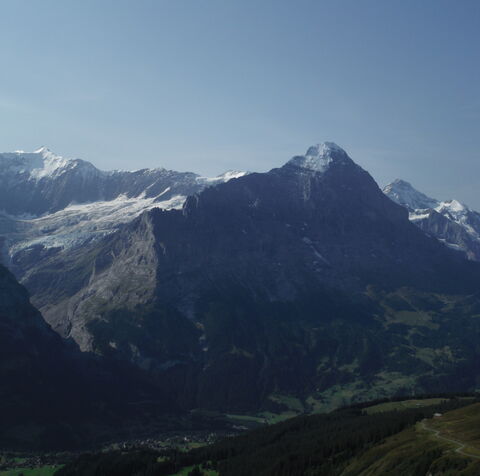 Hike to First
Start in Grindelwald right by the train station and head up to Waldspitz. It will take you about 2 hours hiking up through forest and along beautiful narrow trails leading you uphill. After a good hike and ascending about 900m you reach the end of the forest and emerge in the bright sunlight.

Having gathered your strength again, you continue your path through beautiful mountain meadows, possibly coming across peacefully grazing cattle.

Another hour or so and you reach the magnificent Bachalp Lake, or head straight up to the top of First, both offer the most amazing views.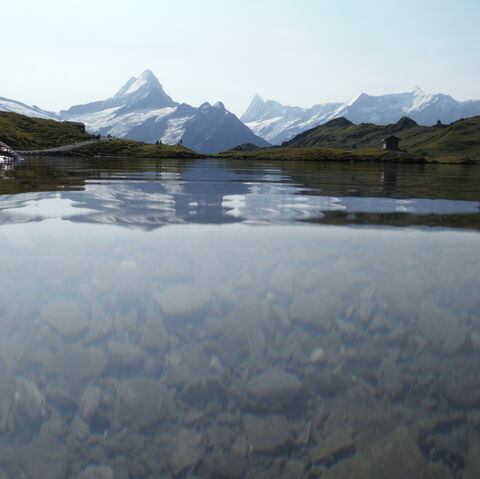 Panoramic trail First - Bachalpsee
Take in the awe-inspiring landscape along this panoramic trail and the impressive beauty of the clear lake which often reflects the entire mountain range behind it.

If you want to add a bit of adrenaline to your experience, you can enjoy the "fun package". It includes the First Flyer at the top, followed by Mountain Carts from Schreckfeld, and for the last section from Bort back down to Grindelwald you can either walk, take the cable car, or a scooter.